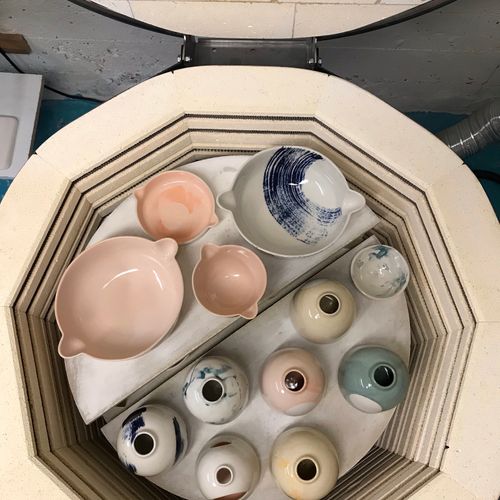 What's new in the studio?


Free shipping in Quebec and Ontario after 100 $ purchase*, make someone happy!
Porcelain collander, handmade
Porcelain collander, handmade
Ajoutez du charme à vos activités culinaires ! Cet accessoire multitâche vous permet de laver vos fruits, filtrer l'eau des pâtes, rincer vos aliments en conserve, etc. L'été venu, utilisez-le pour récolter fines herbes et légumes avant de les passer au boyau d'arrosage. Déposez la passoire directement sur la table pour servir les petits fruits fraîchement récoltés!
Details :
- Creamy white porcelain with various colors
- 17.5oz capacity
- 5 in. diam. x 3 in. height
- Dishwasher safe
- Weight: ,69lbs
Subscribe to my newsletter!
Be informed of restocking, one of a kind objects and new collections!
---
© 2022 Eve m Laliberté All rights reserved.